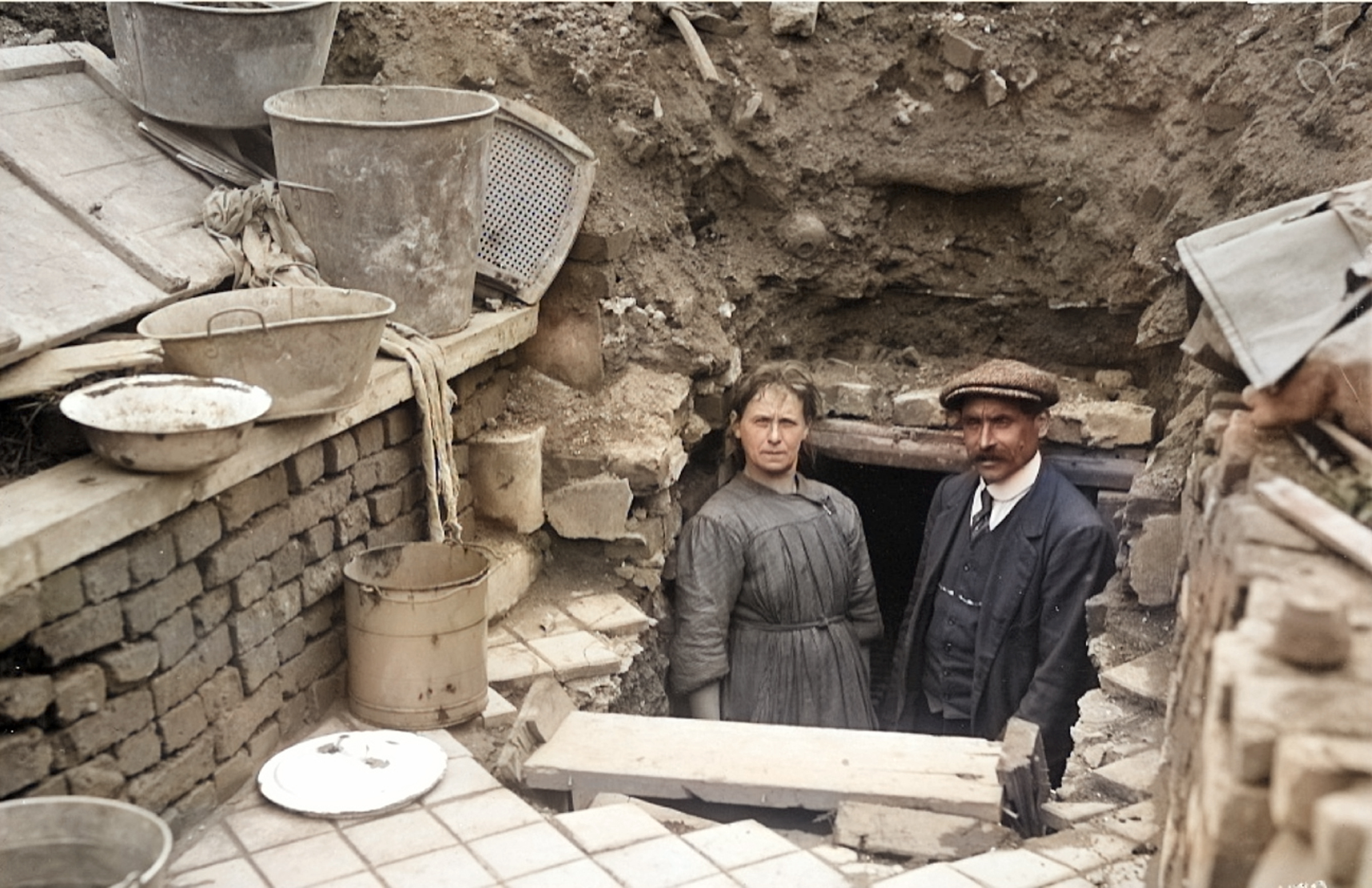 When we first came here local people told us how their grandparents, returning after the Great War, dug out and roofed the cellars of their old houses, all the time hoping to find some past treasure unbroken.
The government wanted to make this area a "Zone Rouge", forbidding reconstruction, but many of the farmers who owned the land returned and lived like this while they reseeded and replanted.
Eventually they received financial help from towns all over the world, not just in France and Britain but as far afield as China, the USA and Australia. However in the beginning they were very much alone.
This photo comes from Riding in the Zone Rouge by Tom Isitt, the crazy story of a bicycle race through the battlefields in 1919. John has recoloured it for us.