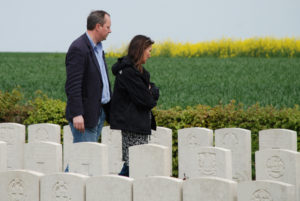 We can collect you from the station, accommodate you at the Silent Picket and guide you while you are with us. At the end of your stay we will deliver you back to the station, eliminating the need to hire a car for this part of your trip.
If you wish we can also research your soldier in order to truly remember him.
More information about the Silent Picket Bed & Breakfast
More information about Battlefield Tours
More information on researching a soldier.