1st July Commemoration 2020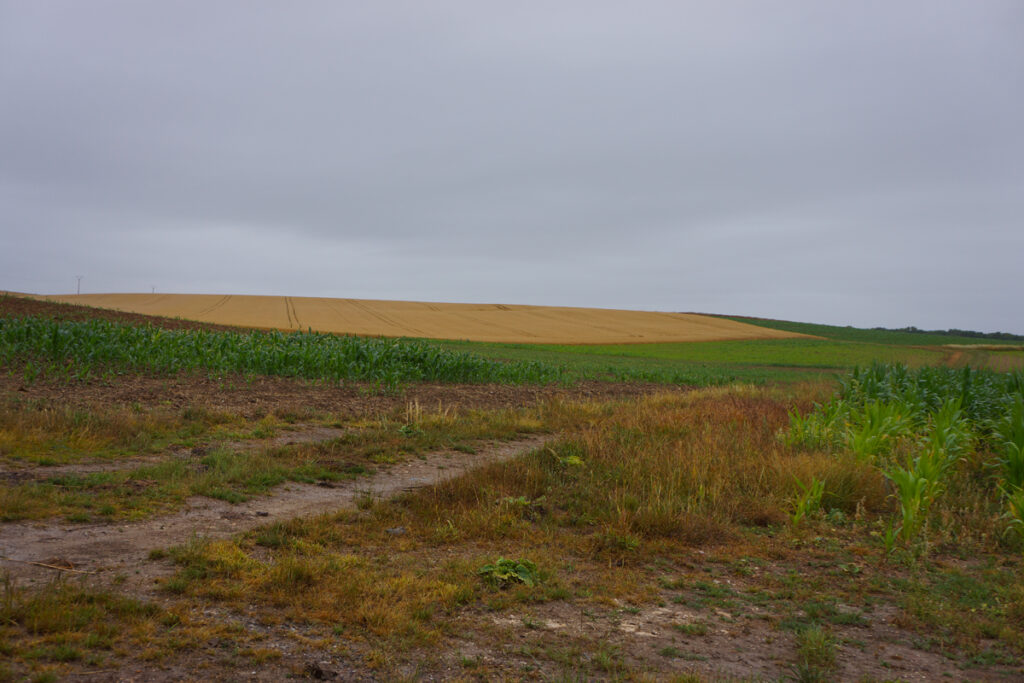 This morning, for the first time in many years, John and I marked the 1st day of the Battle of the Somme on our own.
We chose the spot at Carnoy from which the 7th Battalion, the Buffs, part of the 55th Brigade, went over the top. the Official History takes up the story;
"The 7th Buffs who had been given the task of taking Carnoy craters, did nobly although the task was a severe one for Lt Tatam of B Company and his two platoons…There was one man, Sergeant P G Upton, whom eyewitnesses credit with
killing ten Germans in this crater fighting. During two hours of intense conflict he led an attack upon a concrete machine-gun emplacement, and killed all the detachment. Sergeant Upton was a small man, full of confidence in himself. He took his soldiering very seriously."
The Buffs together with the East Surreys took their final objective of the ground between Mametz and Montaubon.
This morning at 7:30am the rain stopped briefly, just long enough for us to sit in comfort reflecting on just how different this spot would have been 104 years ago.
Afterwards we visited Danzig Alley Cemetery to honour some of the men who lost their lives in the attack.