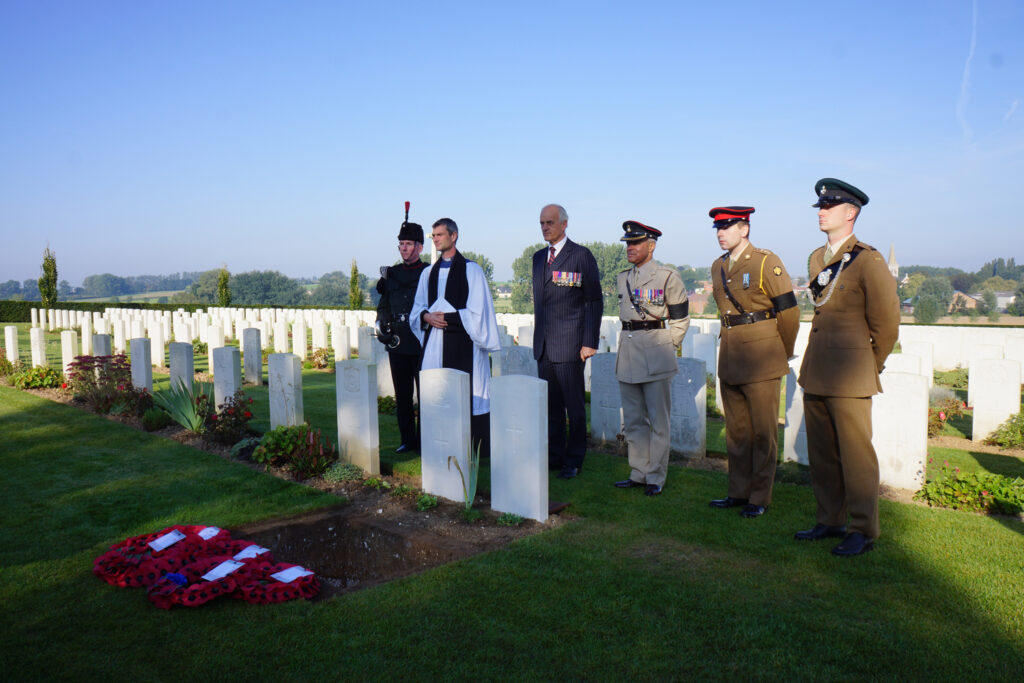 John and I attended nine reburial services this week on the Somme and in the Pas-de-Calais.
We were once again moved by the care and respect shown by the team of people who laid these soldiers to rest. We thank the JCCC for making us so welcome.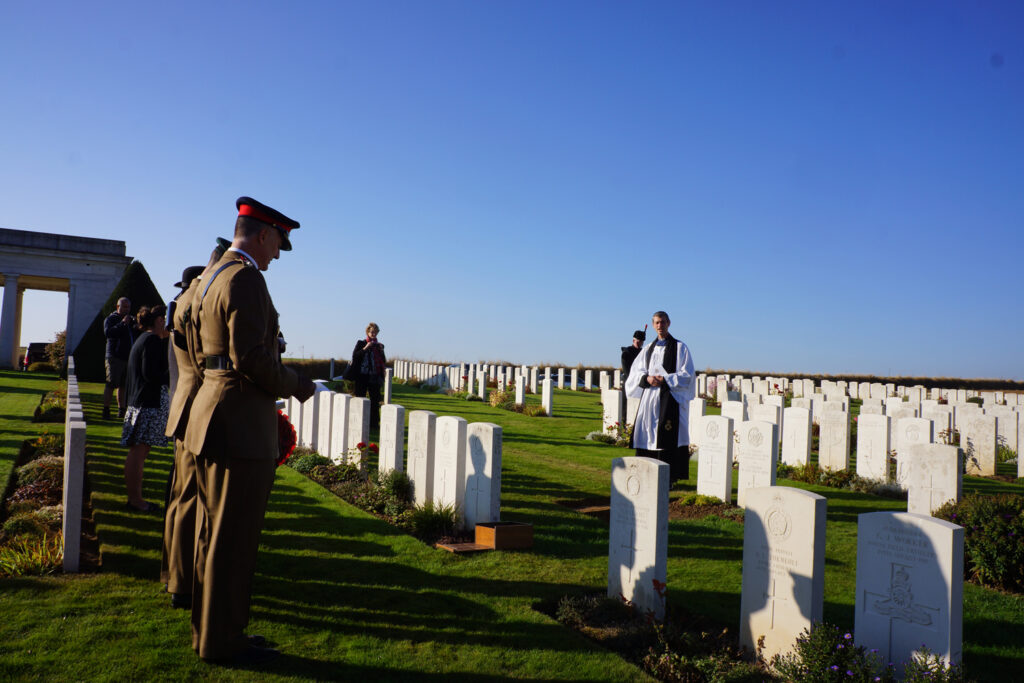 The first commemoration, at Guillemont Road Cemetery, was for a soldier of the Devonshire Regiment, one of ours. The Regiment sent representatives including a padre and a bugler, who continued on to all the reburials.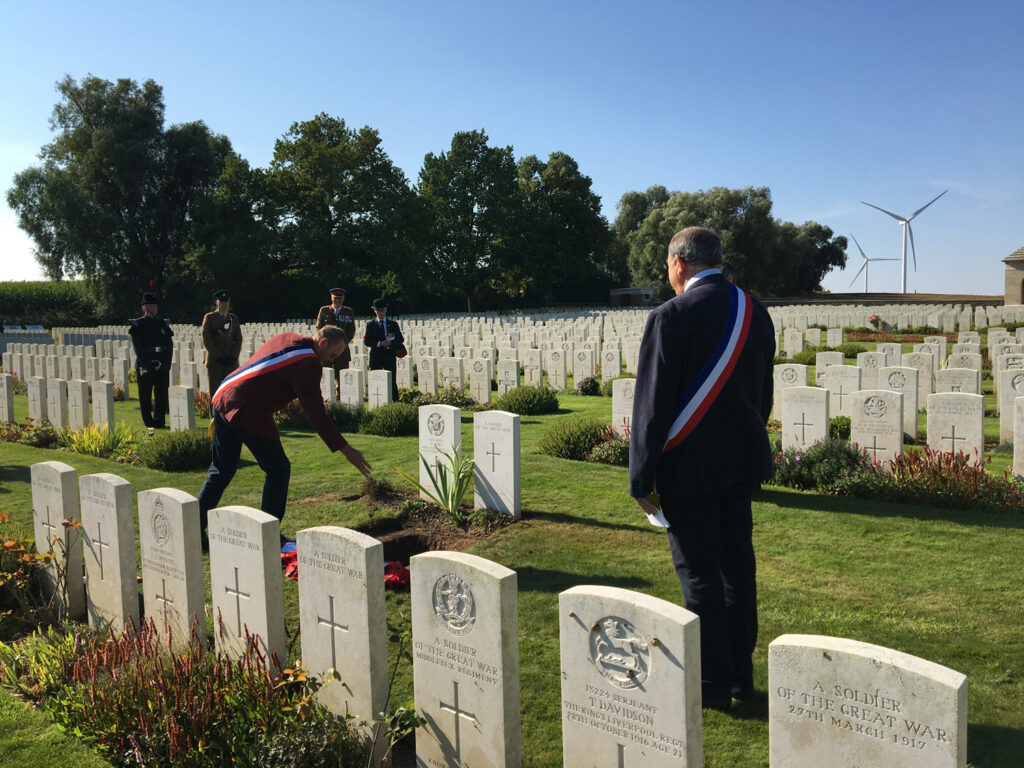 At Guards Cemetery, Les Boeufs, they interred a soldier who had been discovered when a wind turbine was installed,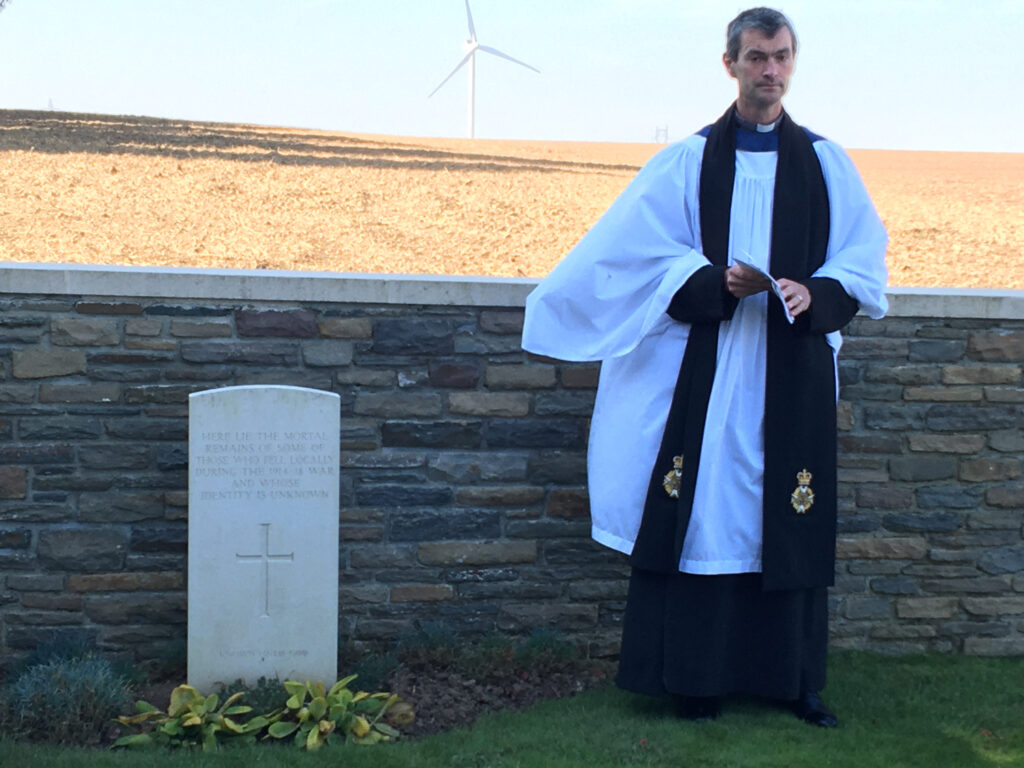 and blessed partial remains that had recently been added to the communal plot.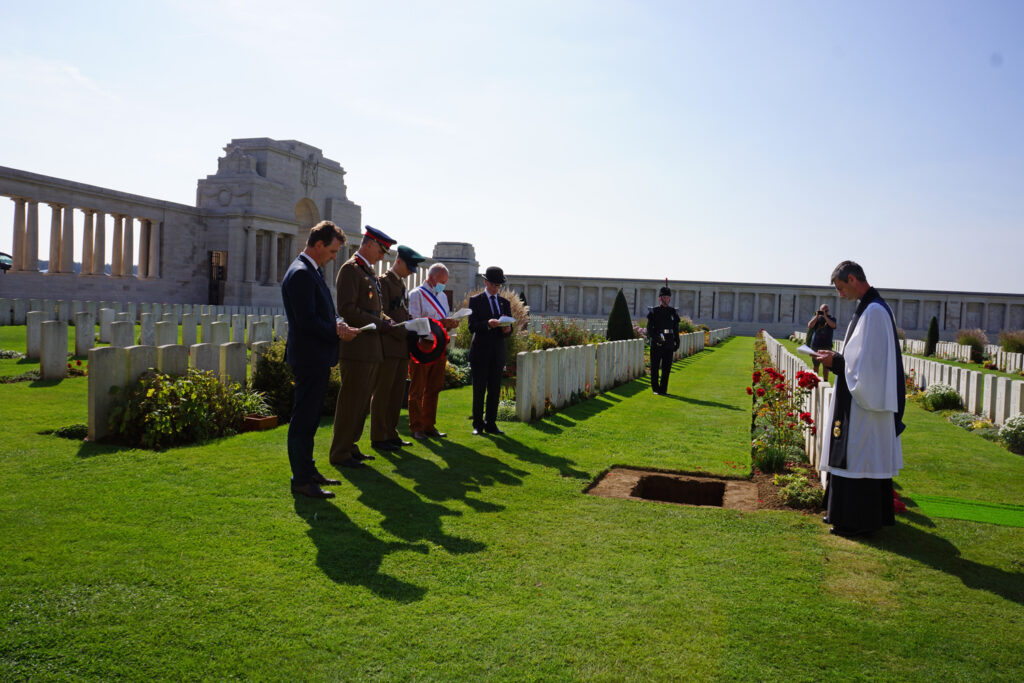 Later, at Pozières Cemetery, four soldiers were interred, one who had been found by a British field walker, and three who were uncovered by the Commonwealth War Graves Commission when they exhumed the first.
There were also reburials at Villers Hill British Cemetery,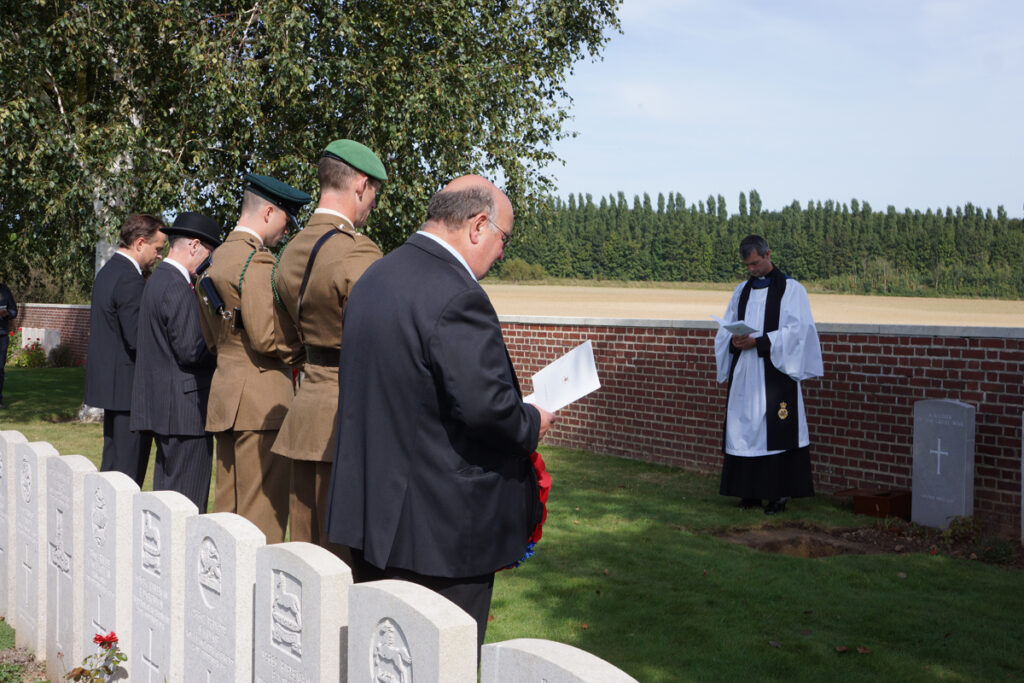 Grevillers British Cemetery,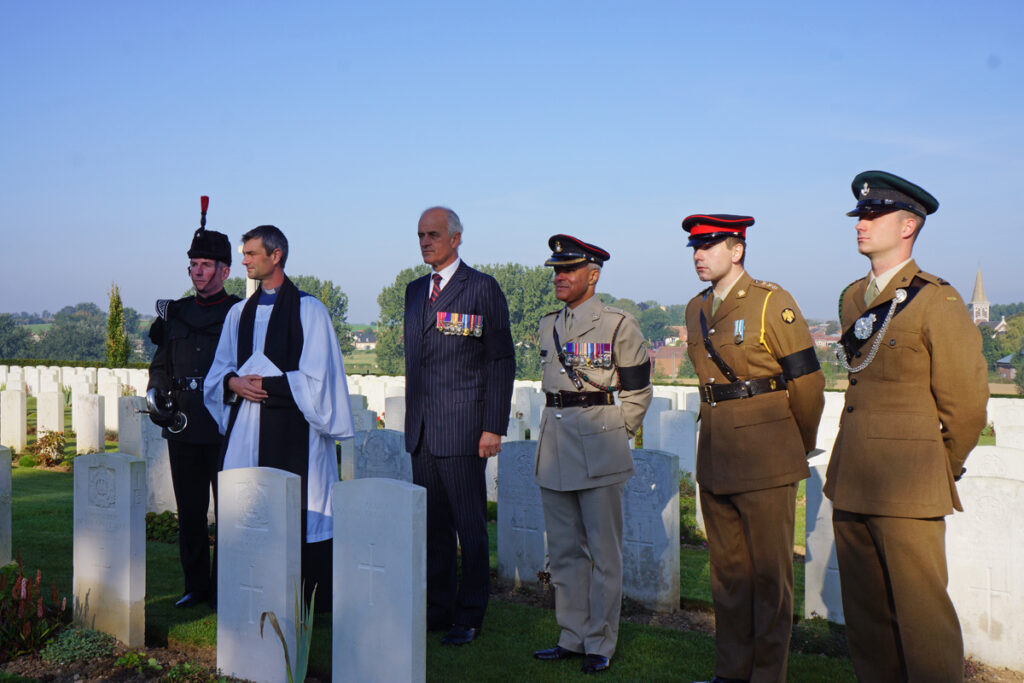 Wancourt British Cemetery, where a Suffolk was interred in the presence of officers of the East Anglia Regiment,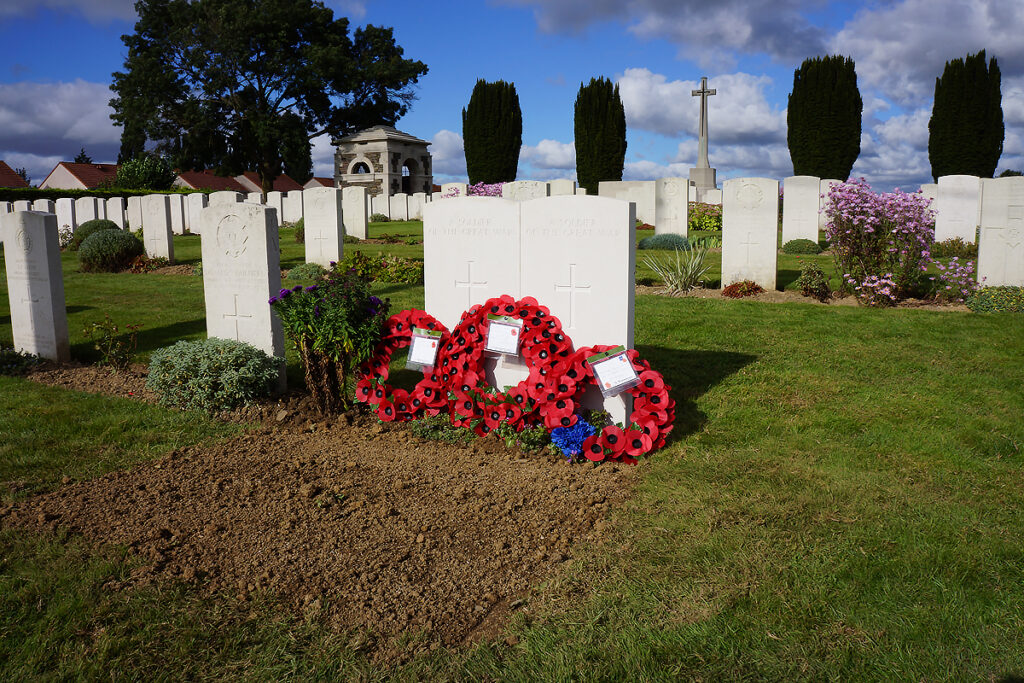 and Woburn Abbey Cemetery. The men had been found, on building sites, by ordinance clearance officers and by field walkers.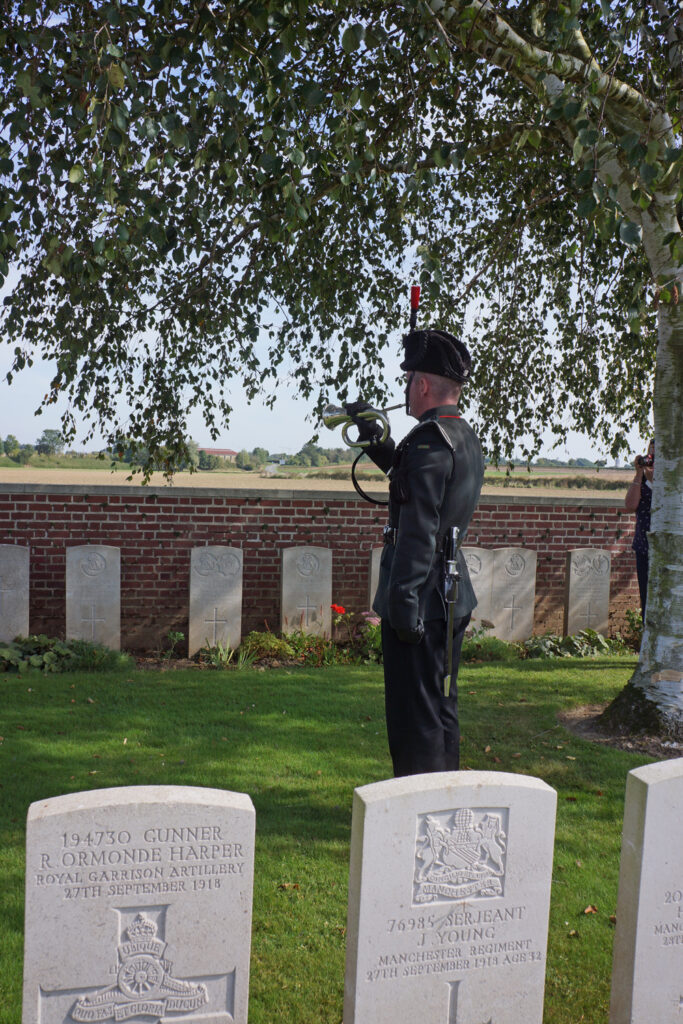 John and I feel strongly that, in the case of unknown soldiers, when the family cannot be located, we, the general public, are the family and we will continue to encourage people to attend these highly personal ceremonies. After all, each time you rebury a soldier who has been missing for all these years, you honour him, and in so doing you also honour all those who remain in the fields and gardens that surround us.