Corporal Frederick (Bertie), George Jeffs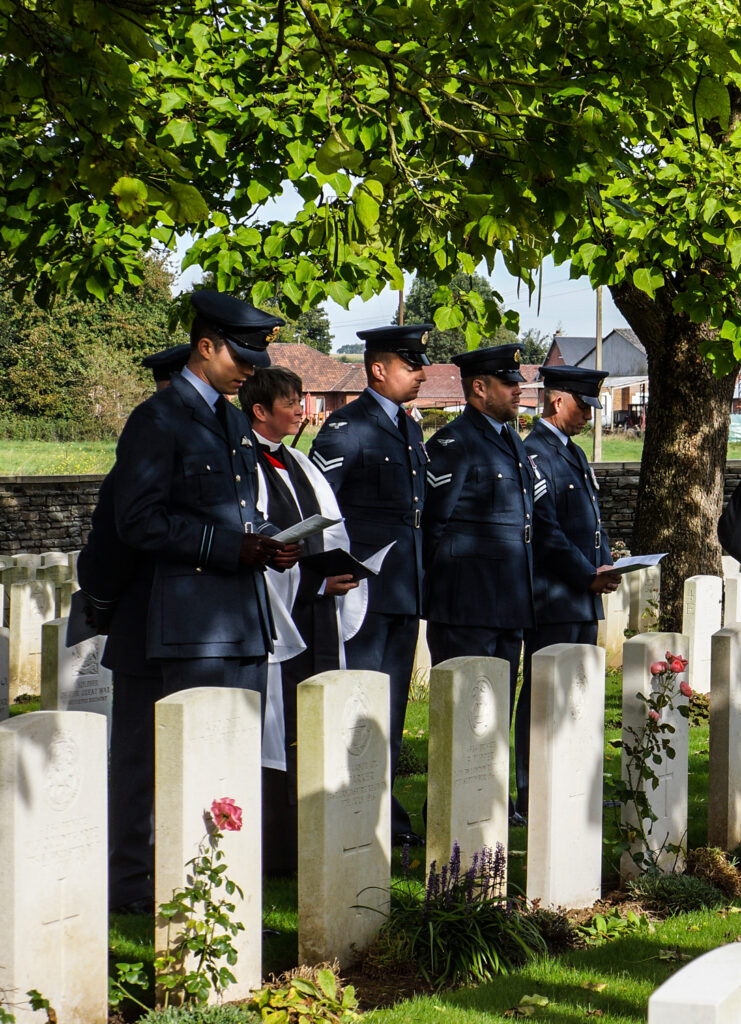 Yesterday, a rededication service was held at Douchy-les-Ayettes, for Corporal Frederick (Bertie) George Jeffs of the Royal Flying Corps. The Rev'd Dr (Sqn Leader) Kate Bruce RAF, Station Chaplain at RAF Coningsby, conducted the service, with reverence, thought and care. Members of RAF XI(F) Squadron were in attendance and gave readings, some comfortably familiar and some new to us.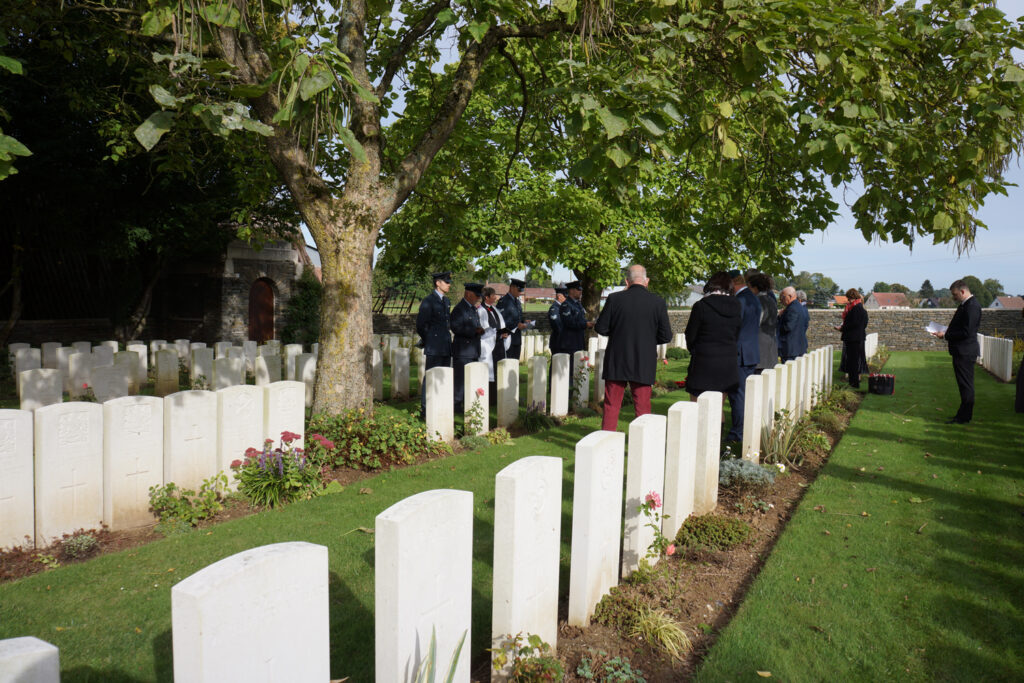 The poem, the Song of the Aeroplane, was written by Second Lieutenant Fenton Ellis Stanley Phillips in 1915, and was read during the dedication by Flight Lieutenant Jack Bosworth XI(F) Sqn.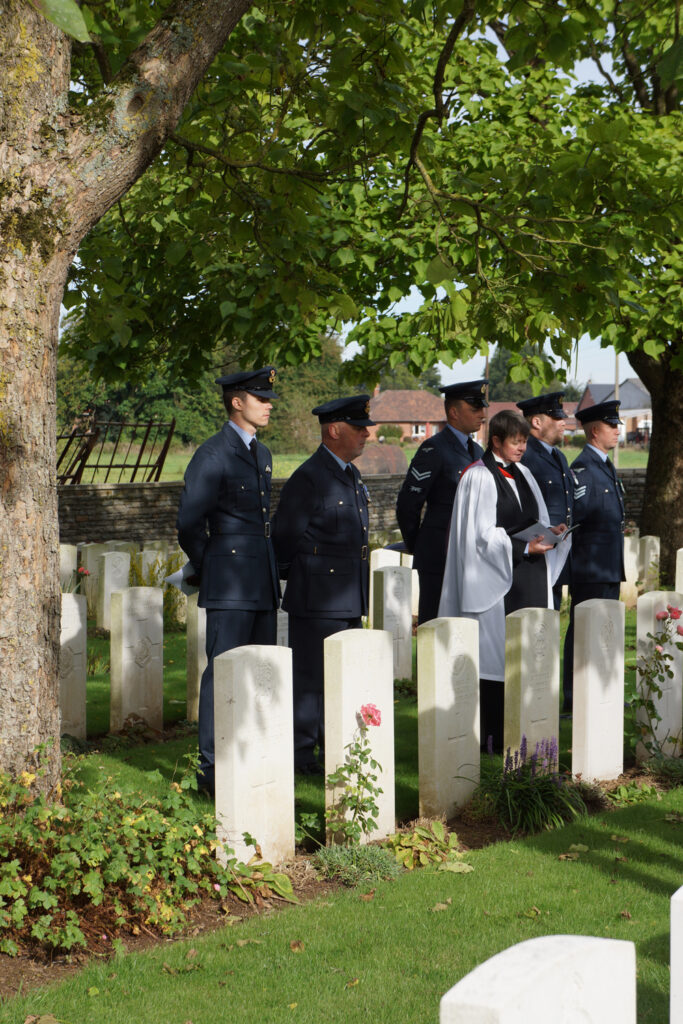 The Reverend Kate Bruce said:
"For 105 years Bertie Frederick George Jeff's body has lain unknown – except to God. Now this has been corrected thanks to those who have offered compelling evidence concerning his identity."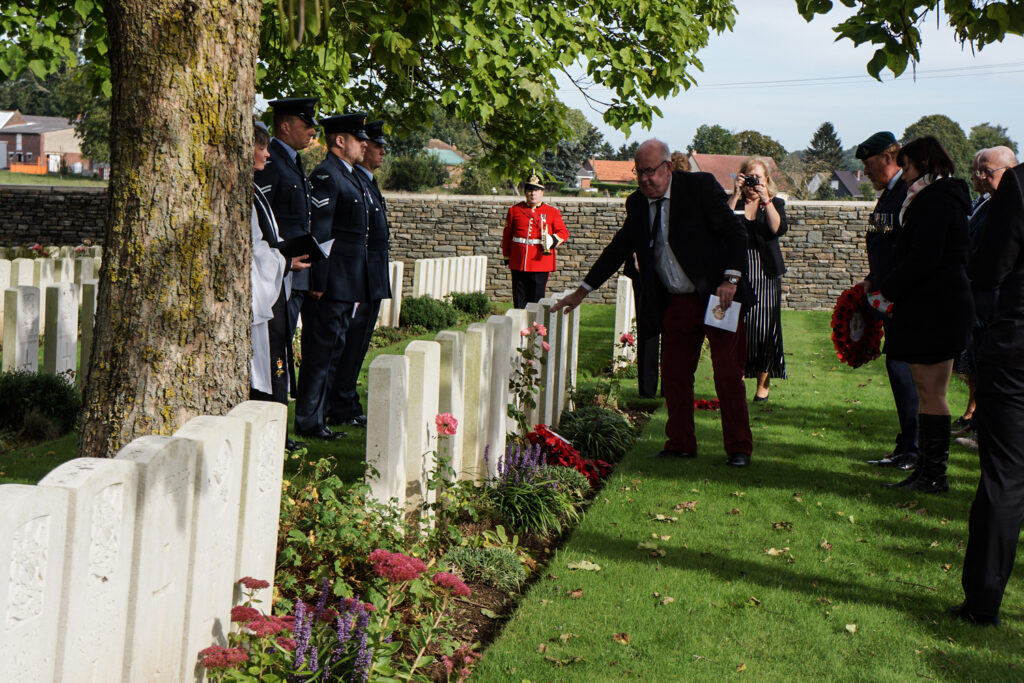 Bertie Jeffs was serving as an Observer in an FE2b fighter aeroplane piloted by Sergeant Ernest Haxton, on the afternoon of 10th October 1916 at about 2:40pm, when they were attacked by hostile forces, north east of Bapaume, and brought down in flames. Behind enemy lines, they were buried side by side, by German forces, but although Ernest's grave was named, Bertie's identity was unconfirmed and he was buried as an unknown, 'known unto God'.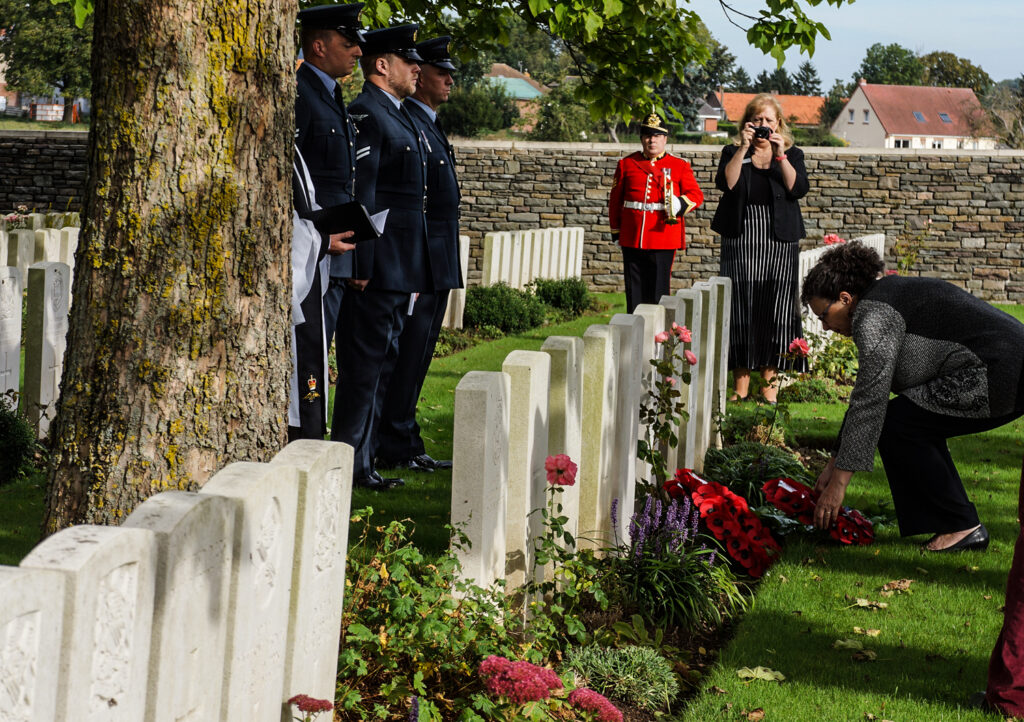 Wreaths were laid by RAF XI(F) Squadron, by the researchers who identified Bertie's grave, the Commonwealth War Graves Commission and the Royal British Legion.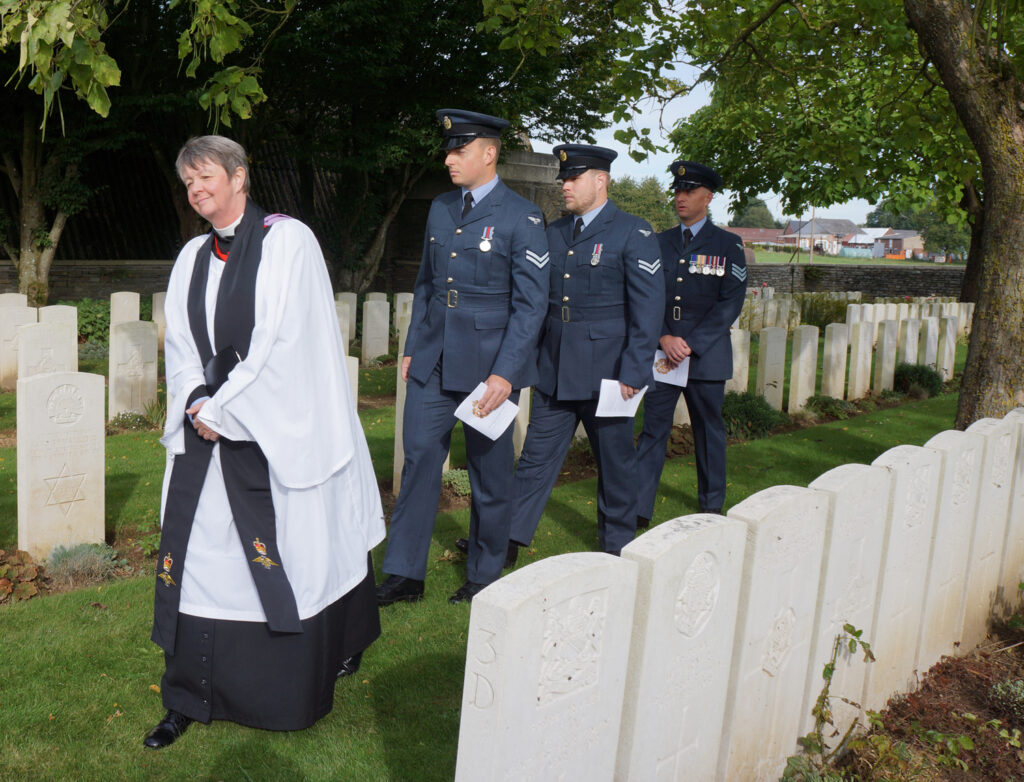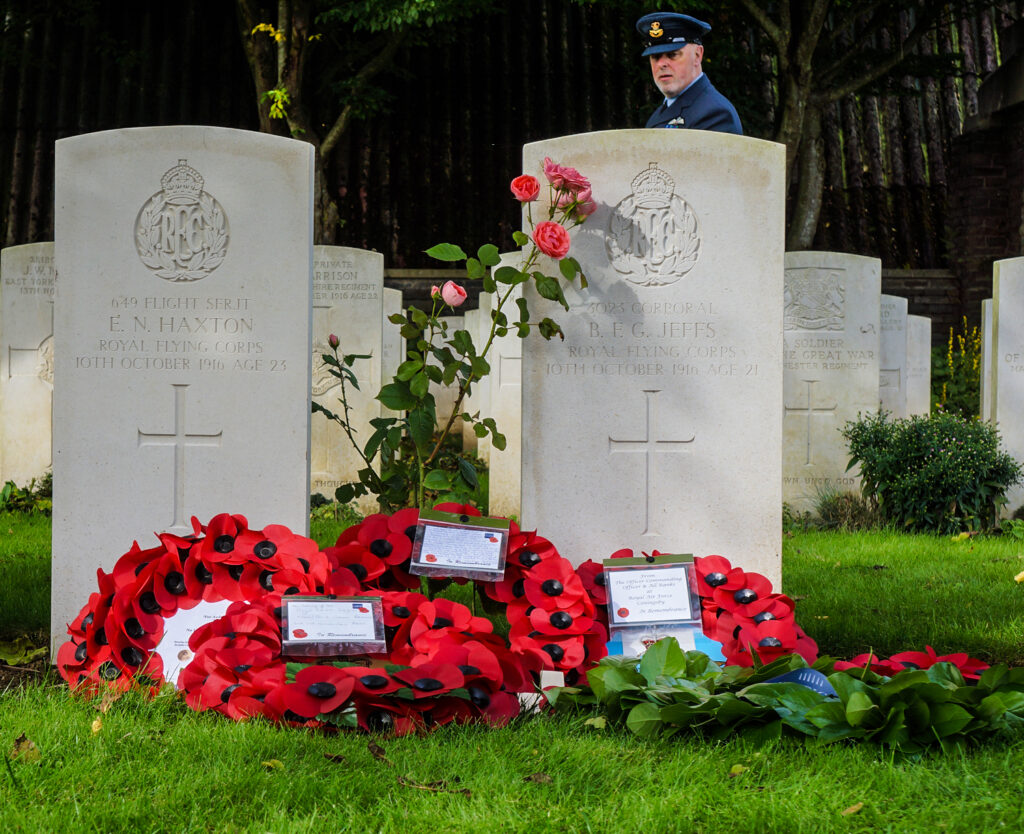 This is the Song of the Aeroplane,
As it mounts to the clouds on high,
While her engine roars,
Up above she soars,
A speck in the clear blue sky.
The breeze which rushes beneath her planes
Gives life to her slender frame;
And she sings 'Ho! Ho!'
Through the winds that blow –
The Song of the Aeroplane!
I watch the clumsy Zeppelins come
Like silver clouds the sky,
Their sides aglint
With a steely tint
From the sun which rides on high.
Then up and up, like a bird of prey,
I long to commence my game;
And I sing 'Ho! Ho!'
As a bomb I throw –
And the 'Zep' is sheet of flame.
With wings white in the setting sun
I glide to restful earth,
And still I remain
A victorious plane
Enclosed in my wooden berth.
Admired by all with my ceaseless drone,
As queen of the skies I reign;
And I'll sing 'Ho! Ho!'
Though the winds may blow-
The Song of the Aeroplane.