Remembering Alexander Russell
On a recent visit to Flatiron Copse Cemetery John and I were pleased to see that the stones left by the family of Alexander Russell were still in place. With one stone to represent each member of the family it is clear that he is well remembered.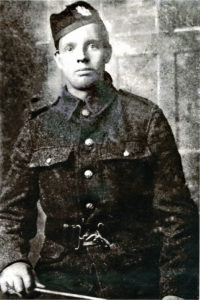 John researched Alexander for his family last year and found that he  enlisted in June 1915 and arrived in France that November. He was killed in action on the 13th September 1916 in a trench close to Martinpuich as the 12 Battalion Highland Light Infantry was preparing for the Battle of Flers/Courcelette during which they liberated this village.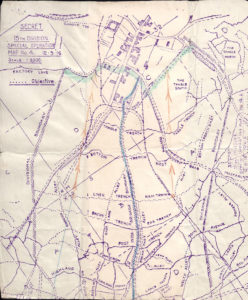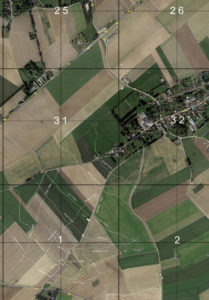 Using the hand drawn trench map from the time John was able to transfer the trenches onto a modern map enabling the family to find the exact location.
Alexander was originally buried in a small cemetery between Martinpuich and Contalmaison known as Villa Wood Cemetery. His grave was later moved to Flatiron Copse.