Back at the beginning of March, taking advantage of the winter calm, we visited the Louvre at Lens. It's been closed for while but now that it has reopened it seemed a good moment to share this visit with you.
The first thing that struck me is how close it is to Vimy Ridge, only 20 minutes by car. Indeed it's only 50 minutes from the Silent Picket.
The main exhibition room is laid out on a time line and runs from the 4th millennium BC through to the middle of the 19th century. It is as if a series of very knowledgeable people have chosen a piece or pieces to speak for their favourite era. The effect is stunning. It has been hard to choose which photographs to show you; each exhibit shines in its own light.
The Louvre-Lens runs a series of temporary exhibitions along side the gallery of time. We saw an exhibition by a Polish photographer who was living in the mining region around Lens in the early 20th century.
This is a very modern museum with excellent access. John's scooter took him everywhere that he wanted to go with ease, no tight corners anywhere. The food in the café was excellent.
We all enjoyed this museum and would recommend it to anyone who can tear themselves away from the war for an afternoon.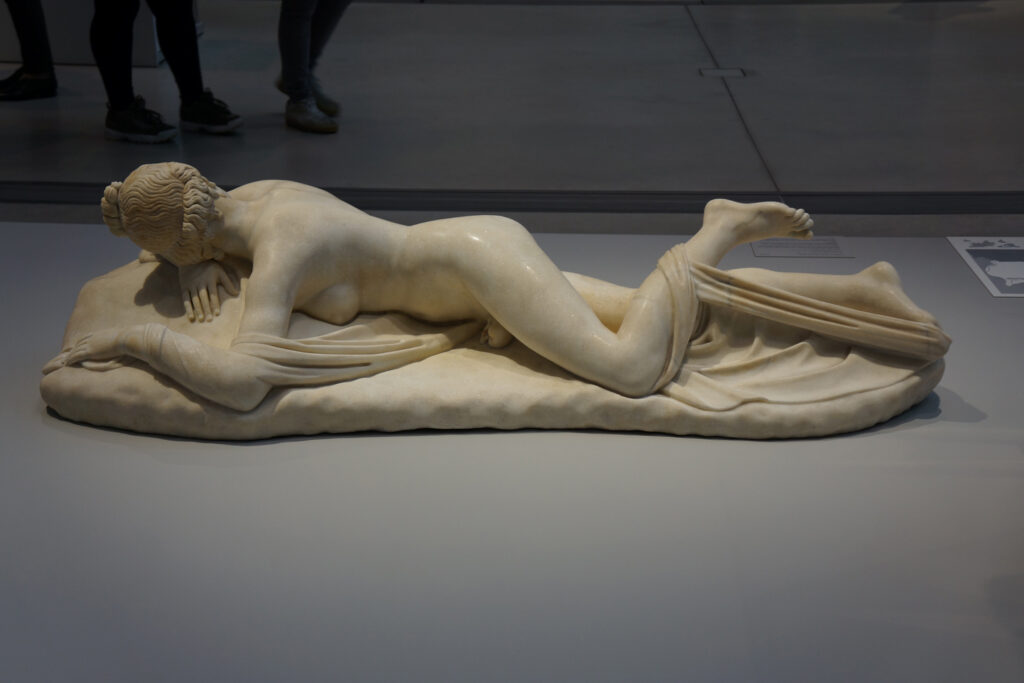 You can find out about the current temporary exhibition HERE
Practical information such as opening times can be found HERE