Villers-Bretonneux walks in solidarity with Australia
C'est magnifique!
Sunday saw hundreds of people gather in Villers-Bretonneux to stand in solidarity with the people of Australia who have been overwhelmed by the ongoing wildfires.
The commemorative badges were sold out half an hour before the start of the march. Among the largely local crowd many Australian and British voices were also heard.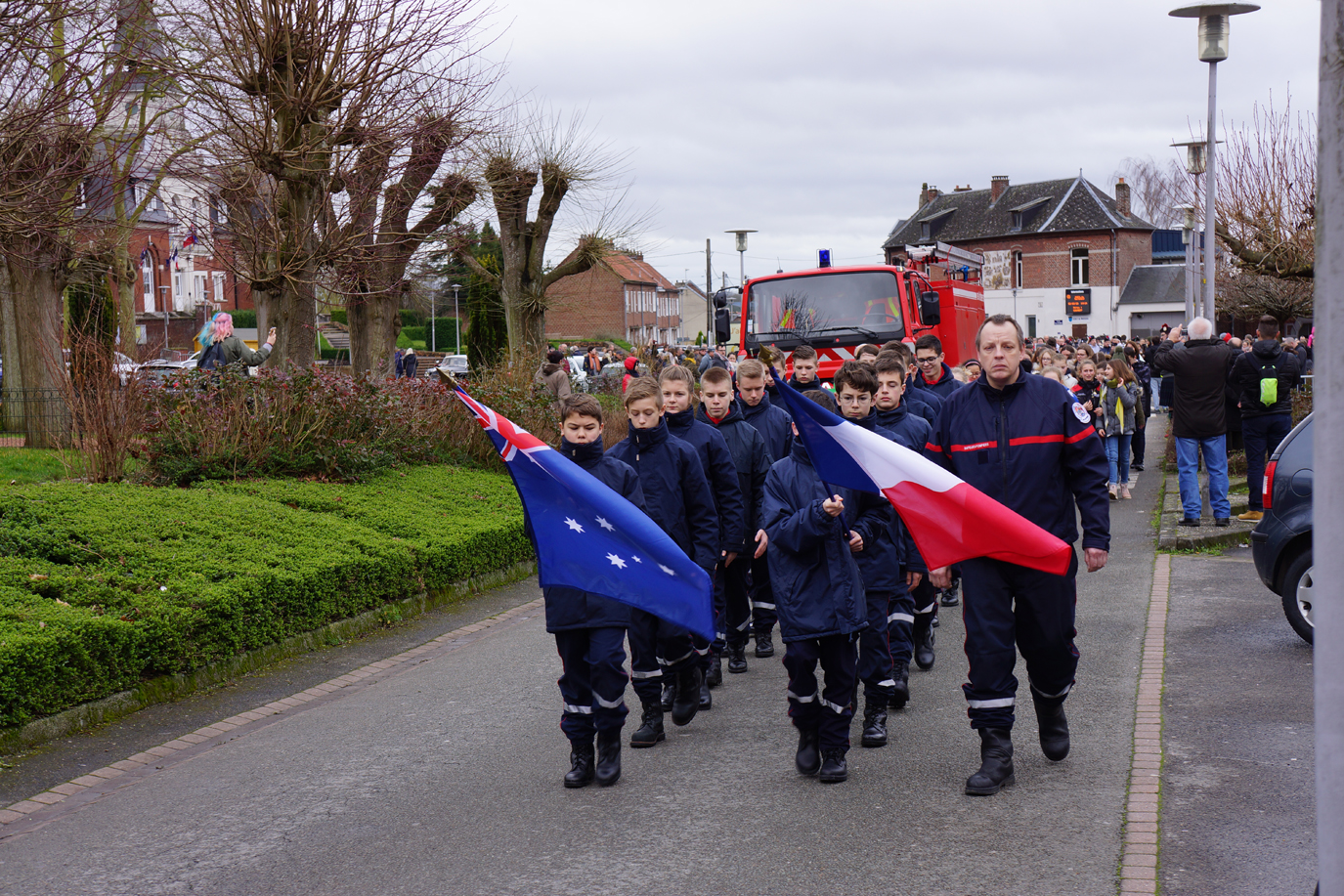 It seemed appropriate that the Fire Brigade headed the walk, from the center of the town out to the Australian National Memorial. They were closely followed by the schoolchildren.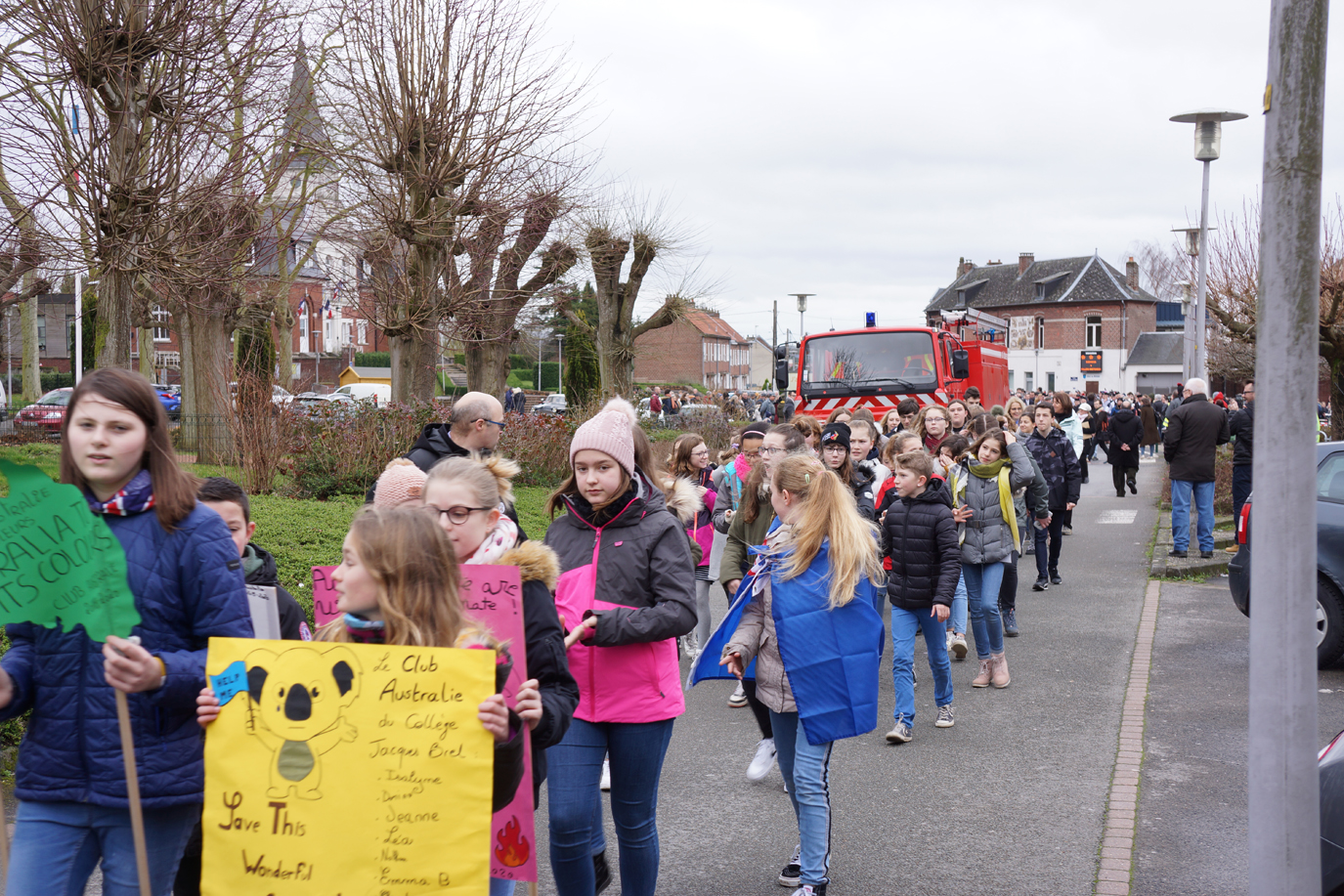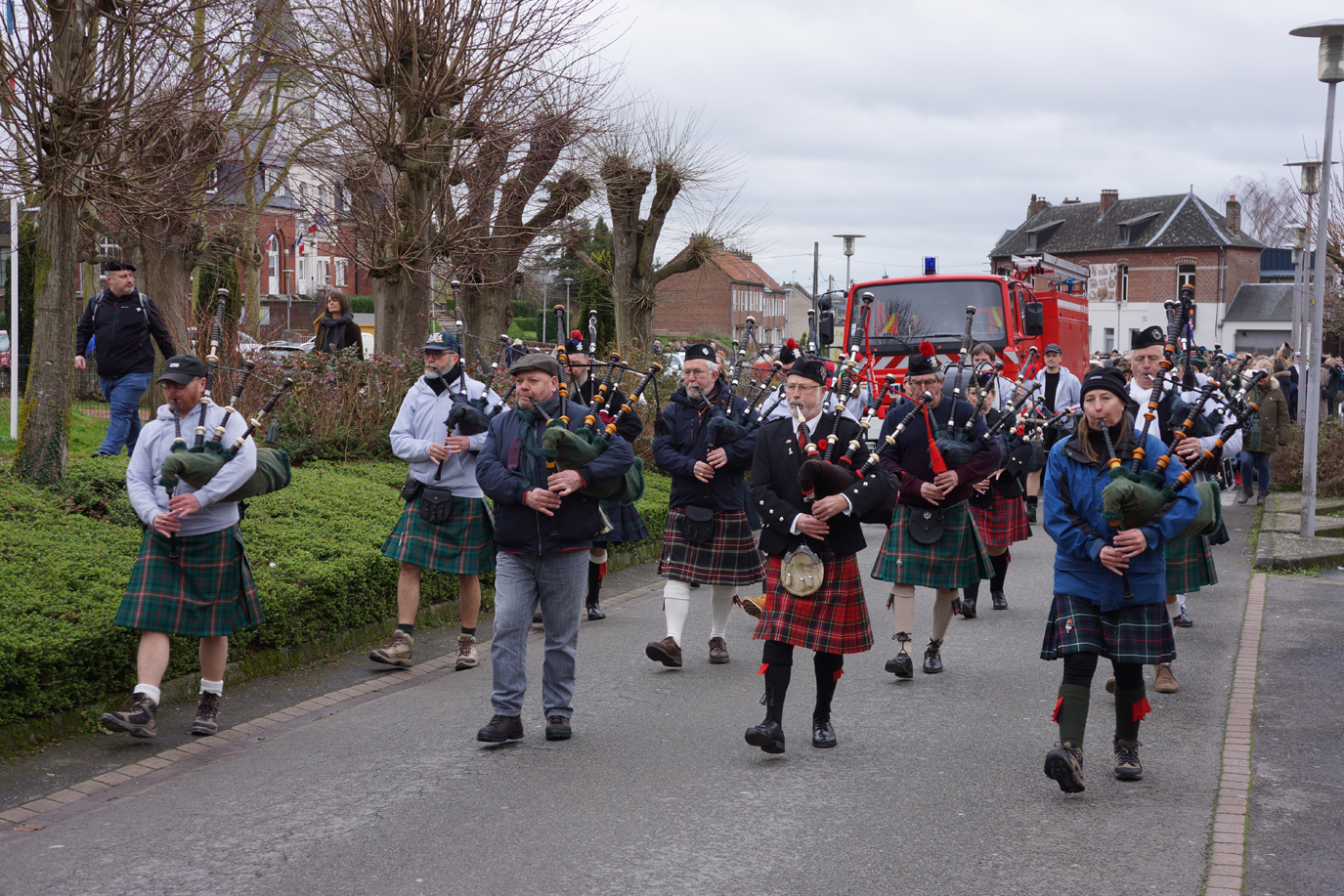 Leading the bulk of the townspeople were pipers from a collection of pipe bands coming together in a common cause.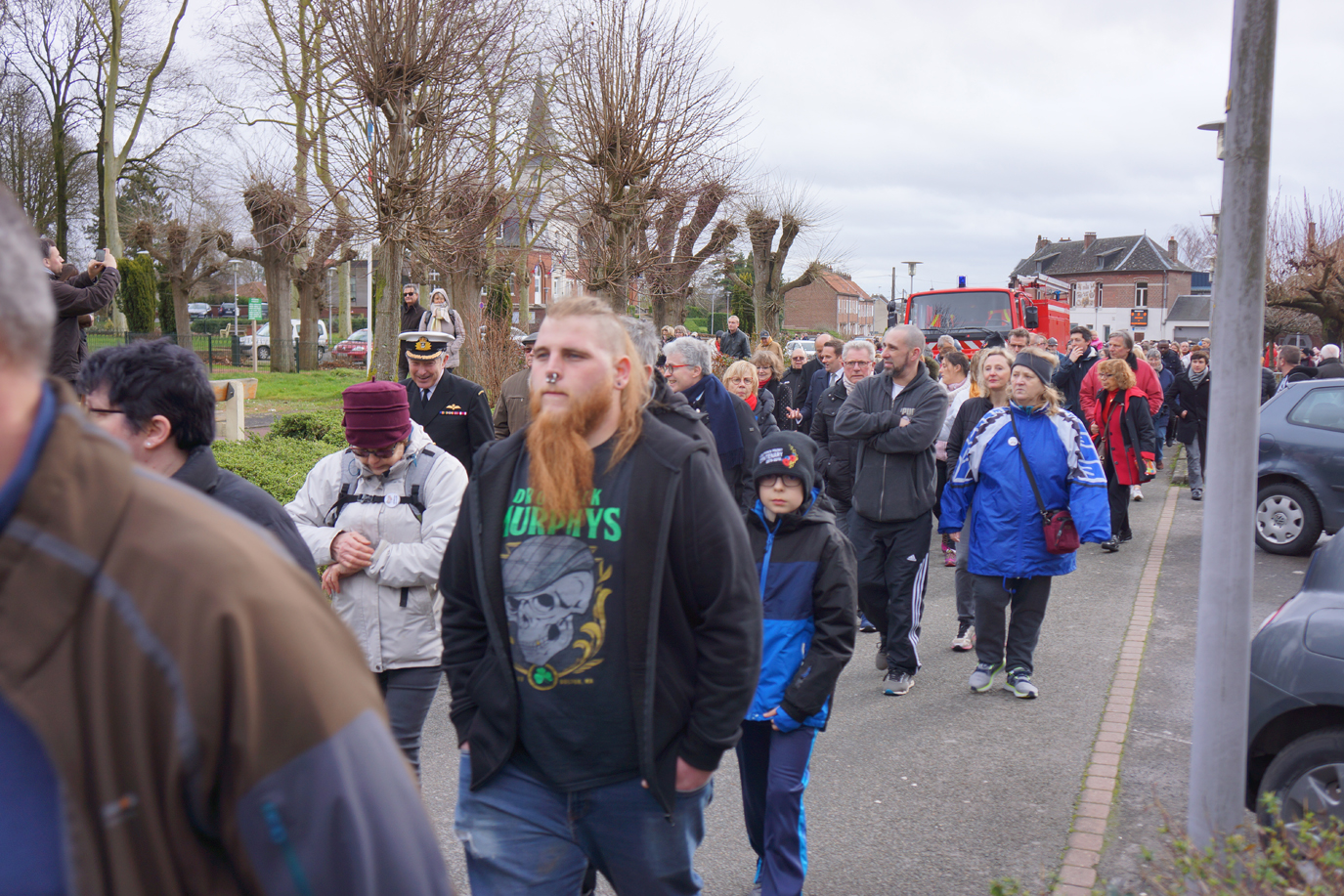 As I write this funds raised by Villers-Bretonneux for this cause through Leetchi have now exceeded €21,000. They will be sent to the Fire Brigade in Robinvale, Victoria for use in the reconstruction.
Australians, particularly from the state of Victoria were instrumental in the reconstruction of Villers-Bretonneux after the First World War. The town whose motto is "N'oublions jamais l'Australie" (Let us never forget Australia) has never forgotten.